Nu Flow South Pacific Services
Nu Flow South Pacific is the specialized contractor to call on when you want service that includes world-class technologies and lasting solutions. We provide a full range of services for business and commercial property owners, including trenchless pipe restoration, epoxy lining, and emergency and routine drain cleaning.
Nu Flow South Pacific has a solid track record of keeping our customers in the Hawaiian Islands satisfied. Our seasoned technicians start each project with thorough inspection so sound, well-informed decisions can be made and all available options can be explored by your company. We serve clients in:
Choose Nu Flow South Pacific for Your Pipe Rehabilitation Needs
Whether you're looking for a company to suit your hospital, single or multi-tenant residential building, historic building, industrial location, or a private home, Nu Flow South Pacific can suit your needs. We do this with reasonable pricing and services that resolve issues with less time, less mess, and fewer costs for your business.
What We Offer

We offer our customers in the Hawaiian Islands sensible and budget-pleasing ways to address leaks, damage from tree roots, recurring clogs, misaligned joints, and severe pipe or drain blockages. Our services are personalized to fit any unique needs you may have.
Our technicians have fully stocked trucks and access to high-quality Nu Flow technologies that keep pipes doing what they're supposed to do. We are also proud to be one of the few companies in the area capable of handling more demanding commercial work.

If you are looking for a pipe repair method that is more convenient, then ask us about our trenchless pipe lining services. Nu Flow South Pacific is a specialist in trenchless pipe repairs, offering permanent relining solutions for underground waste and water pipes, damaged drainage infrastructure, trade waste pipes, and internal water networks. The most common method involves the application of a durable epoxy resin with a felt, flexible liner. Our CIPP solution leaves you with pipes that are solid, smooth, and ready to support full flow.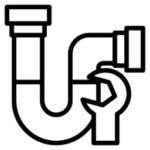 Give yourself one less thing to worry about when your pipes need repaired and give Nu Flow South Pacific a call. We offer Permanent pipe repair solutions for drains, sewer, and internal water pipes. We repair smaller pipes as well as larger-scale commercial pipes with services that ensure proper pipe repair without compromising efficiency.

As part of our comprehensive range of potable water line services, our capable technicians utilize Nu Flow's structural lining process to repair aged, broken, or cracked pressurized pipelines that are often used as water mains, conduit piping, compressed air systems, HVAC systems, greywater systems, potable water systems, and fire suppression, in the most effective way possible.

Restore your sewer pipes without the need for heavy machinery, excavation, or multiple days of disruption with trenchless sewer repair. We use patented technologies that include Nu Line, Nu Drain, and Nu Tube to create highly durable, long-lasting interior pipe coatings within the existing commercial sewer line.

Our technicians can help with any kind of clogged drain. Ones blocked by tree roots, pipe scale, debris, grease, and similar materials benefit from our thorough approach to drain cleaning. If you have a residential or commercial drain cleaning project, contact Nu Flow South Pacific today.
Trenchless Pipe Lining 

Epoxy Pipe Lining

CIPP Lining 

Cast Iron Pipe Lining 

Drain Pipe Lining 

Sewer Pipe Lining 

Drain Cleaning 

Potable Water Line Services 

Potable Water Line Repair 

Potable Water Line Replacement
Potable Water Line Installation 

Damaged Potable Water Line 

Pipe Repair 

Emergency Pipe Repair

Pipe Restoration 

Pipe Rehabilitation 

Broken Pipe Repair 

Drain Pipe Repair 

Sewer Pipe Repair 

Trenchless Pipe Repair 

Trenchless Sewer Replacement 
Contact Us Today
Take advantage of Nu Flow South Pacific services and you'll get your money's worth and then some. We'll start your company off with an accurate assessment of your pipes. Call us or fill out the online form to schedule an appointment.
Contact Nu Flow South Pacific