Your Pipe Lining, Coating, and Mechanical Pipe Repair System Rehabilitation Company
Nu Flow South Pacific makes sure that pipe restoration, coating, and repair are affordable and money-saving, long-term investments. Our patented Pull-in-Place structural liner process is the least disruptive and most viable option for businesses and property owners.
Nu Flow South Pacific - Who We Are
Nu Flow South Pacific is committed to the highest standards of quality and performance. Our team understands the needs, expectations, and technical requirements of our customers, while our extensive background and high level of knowledge in potable water and mechanical systems make the repair process as fast, affordable, and convenient as possible for you.
Serving All of Hawaii
We serve commercial property owners, businesses, and municipalities throughout all of the Hawaiian Islands, particularly areas in Maui, Kauai, Oahu, Molokai, and Lanai. Our team also subcontracts for facility engineers, colleges, hospitals, property management companies, and senior care homes, among others. Our primary service areas include:
We specialize in large-scale projects. Nevertheless, we certainly welcome anyone wishing to benefit from our hands-on approach to addressing pipe and drain issues.
Our Services
Contact Nu FLow South Pacific if your commercial property is experiencing pinhole leaks, slab leaks, rusty water, or other failures within pressurized pipe systems. We offer fast, efficient, long-term results. We offer proven long-term solutions to extend the life of your pipes and drains.

If you want a pipe repair solution that lasts, call a Nu Flow installer to restore your pipes without the need to excavate. Our cost-effective trenchless pipe lining methods can be used on sewer, water, and drain lines along with some other types of pipes.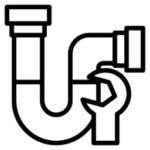 Our epoxy lining pipe repair service not only closes leaks and cracks in aged and damaged piping systems but also reinforces the entire pipe itself to ensure a stronger structure.
Working on small-diameter pipe renewal systems, we offer the most viable and least disruptive option to fix both pressurized piping systems and non-pressurized piping systems without the need to dig and with minimal disruption to your daily operations.

We use modern, state-of-the-art Nu Flow technology to maintain and rehabilitate pipes conveying chemicals, high-temperature fluids, compressed air, and more. We also work on pressurized pipes such as fire suppression systems and HVACs. Our potable water line services protect potable water systems including hot and cold lines from the service main to each connection point. Nu Flow epoxy makes it possible to line longer lengths of pipe through elbows, tees, and unique system constructs without the need to dig or cut access points. Our Nu Flow epoxy barrier coating is UL classified to NSF/ANSI Standard 61 and is approved and UPC- listed.

Commercial sewer lines in the Hawaiian Islands can be affected by years of use, soil shifting, intrusive tree roots, or other factors. In trenchless sewer repair, cracks and similar damage can be fixed without having to replace the existing pipe or dig up the old one.

We'll perform a thorough inspection to determine how to clean and clear your commercial drains. One of the drain cleaning methods we use to remove scale, tree roots, and other materials and obstructions is hydro or pipe jetting.
Why Local Businesses Choose Us
We use environmentally friendly epoxy that stands up to the challenge of everyday use. Our methods and technology help prolong the life of your system, eliminate costly backups and improve water flow. No matter what has you coming to us, we will create a customized solution suitable for your needs with Nu Flow's patented products including Nu Line, Nu Drain, and Nu Tube. We also rely on one of the world's most versatile potable-approved pipe lining systems in NuForce. It meets NSF/ANSI 61 requirements while boasting a higher crush and burst strength than AC and UPVC, among its many advantages.

Request Service Today
Whether you're coming to us for pipe replacement or repair, preventative drain cleaning, or any other service we offer, we are the pipe lining company that can deliver the expected results for your business. Call Nu Flow South Pacific or fill out the online form to schedule an appointment.
Contact Nu Flow South Pacific