Nu Tube Inversion Material
Thank you for considering Nu Flow Technologies, Inc. as your inside-infrastructure renewal source. Nu Flow Technologies began as a new technology company in 1998, manufacturing and installing trenchless drain and sewer lining solutions. Today, Nu Flow Technologies manufactures, installs and distributes cost- effective, green re-pipe alternatives and no-dig solutions, including epoxy coatings for potable water lines and mechanical systems, and structural liners for drain lines.
Our Nu Tube Inversion Material Product Line, powered by Gadmon Industries, offers the end user some of the best products on the market. We have teamed up with Gadmon Industries, an industry leader in the small diameter European market, to bring our customers top quality inversion material.
Nu Tube offers resins which give long working time and a short ambient curing time, pre-stressed material allowing for low longitudinal stretch, true transition material that will maintain its thickness evenly while increasing in diameter and pre-lubricated calibration tube, which allows for ease of installation and extraction.
Our Nu Tube system meets the NSF-14 requirements for drain lining and the ASTM F1216 for the process.
If you don't see what you're looking for, or would like to know more about our other small diameter products and tools, please give us a call to discuss how you can be more successful and profitable in the trenchless market place.
In addition to our Nu Tube Inversion material, Nu Flow pipe repair offers the Infinity Inverter and the Plastic Inverter. The Infinity Inverter continuously feeds tube, and the Plastic Inverter is a small inverter tank for inserting the release plastic into the felt after it has been wet out. See below for more information.
Tank Inverters
Nu Flow offers the Mini Inverter Tank, Standard Inverter Tank and Jumbo Inverter Tank to meet all of your Nu Tube needs.
The Mini Inverter is great for small spaces and tight areas. It can shoot 60 feet of liner without an extension hose.
The Standard Inverter is the most universal tank. It is durable and light weight, easily carried by two workers. The tanks are universal and can be used with the majority of inversion material, including our own.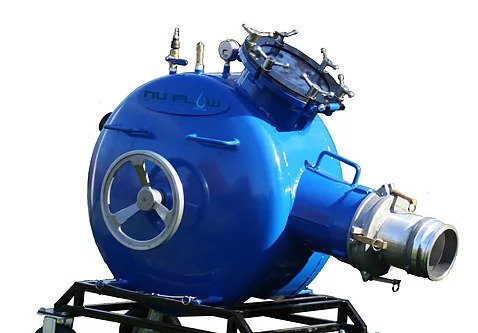 The Infinity Inverter
The Nu Flow Infinity Inverter is a pipe-lining system that involves the roll-out from a single-entry access point of an epoxy-saturated liner that cures in place inside the host pipe forming a strong, protective structural pipe.
Nu Flow uses inversion in situations where it is more effective and efficient than the Nu Flow pull-in-place method.
The Nu Flow Infinity Inverter continuously feeds tube so you are not limited to the length of tube you can invert in a single application.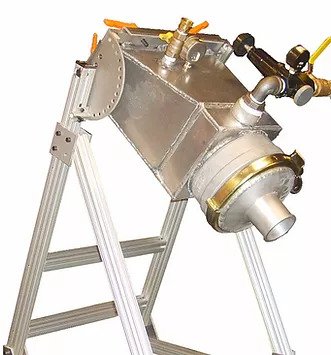 The Plastic Inverter
The Nu Flow Plastic Inverter is a small inverter tank for inserting the release plastic into the felt after it has been wet out. The tank is big enough to easily accommodate 75' of 8" or 150" of 4" release plastic.
There are three open ends, one on the tank and two supplied with the tank so that all sizes: 3", 4", 5", 6" and 8" release plastic can be inverted out of the tank.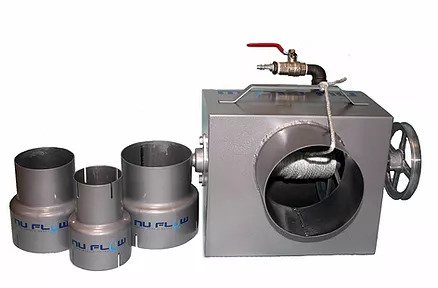 Contact Nu Flow South Pacific