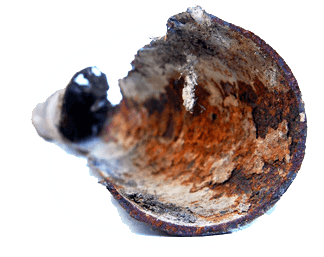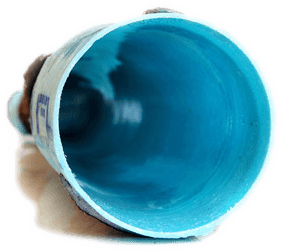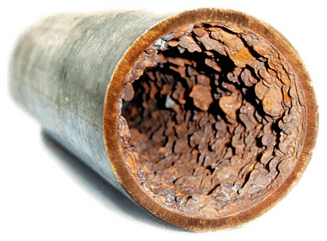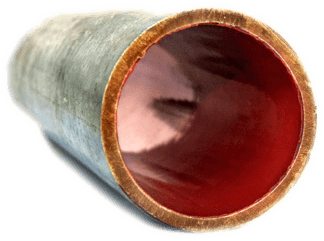 Nu Flow offers solutions to rehabilitate
service mains and potable water systems as
well as whole- building water filtration
solutions.
Nu Flow offers epoxy lining solutions to
restore a variety of fire suppression and HVAC
systems.
Nu Flow offers structural drain lining
solutions for a variety of systems including
vertical drain stacks, roof drains, storm
systems and sanitary drain pipes.
Contact Nu Flow South Pacific
Pipe Repair, Epoxy Coating and Trenchless Services in the Hawaiian Islands
Providing state-of-the-art solutions and results that make a difference for businesses is what we consistently do for our commercial clients at Nu Flow South Pacific. Whether you have pipes that need repaired or drains that need cleaned or unclogged in the Hawaiian Islands, we're here to provide superior solutions, while getting the job done efficiently.
Nu Flow manufactures and installs innovative green technologies to rehabilitate the inner infrastructure of deteriorated or failing water piping systems using an array of cured-in-place epoxy pipe lining solutions. Nu Flow is the world leader in total inside infrastructure clean water solutions for small diameter pipes.
We take pride in being the specialized contractor based in Hawaii that meets the needs of commercial, municipal, and industrial clients looking for quality services paired with world-class innovation. The Nu Flow South Pacific team has worked on a wide range of pipe and drain needs, including issues involving larger commercial pipes. We serve clients in:
Nu Flow South Pacific serves clients all across the Hawaiian Islands and is one of the few pipe lining and coating companies in the area with the ability and flexibility to handle more large-scale and demanding commercial pipe repair and trenchless work with equal efficiency. As Hawaii's authority in pipe repair, we take pride in being the specialized contractor that meets the needs of clients looking for quality services paired with world-class innovation.
Non-Pressurized Epoxy Lining (CIPP)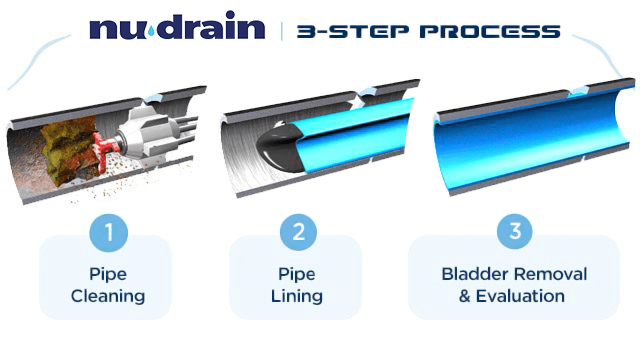 The (CIPP) cured in-place pipe restoration process is an economical and efficient "no-dig" alternative to traditional pipe system replacement. This process can be used to rehabilitate existing pipes such as Mains, Horizontal Laterals, Vertical Stacks, sanitary systems, storm/roof drains, vent systems, and Processed, Industrial, and Chemical Piping. It can be used on a variety of piping materials, which include clay, concrete, metal, iron steel, PVC, and fiberglass.
Nu Flow's Pull-in-Place structural liner process is a patented, non-destructive technology that restores corroded and damaged piping systems to better than new conditions without digging or destruction to buildings or landscape. Our process prevents business closure and minimizes piping system downtime, allowing our customers to continue with their daily activities. This innovative, cured-in-place pipe lining system creates a long-term, structural pipe inside the existing host pipe system, effectively sealing and protecting the system from further deterioration. It also improves flow capacity, eliminates weakened joints, seals cracks, and dramatically extends the life of the piping systems. The Nu Flow structural CIPP lining technology is best suited for 3/4" to 12" in diameter, however, specialty applications are available for larger pipe systems.
Our team also offers NuForce Pressurized CIPP, which is among the most versatile potable-approved pipe lining systems today. It has the capability to structurally repair high-pressure sewer and potable water mains of 2" to 24" NPS (50mm to 600mm) with as little disruption as possible.
Pressurized (Epoxy Coating)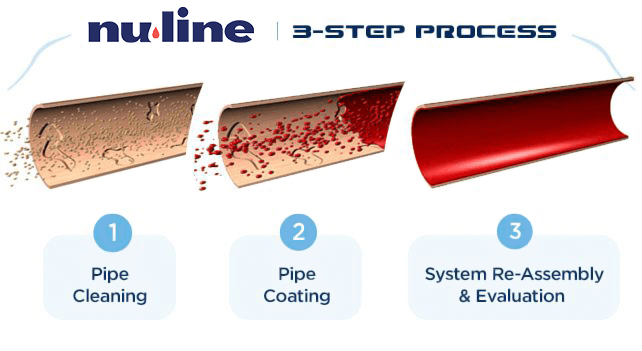 Nu Flow has dedicated over 7000 research hours to find the perfect viscosity, air temperature, cure time, and equipment needed to achieve optimal pipe adherence. The result is our unique blown-in epoxy coating process that provides a longer-lasting piping solution to restoring aged, corroded piping systems.
The process is ideal to rehabilitate pressurized pipes that have pinhole leaks, and can be used on a variety of pipe materials; which include galvanized steel, cast/black iron, copper and lead. Once the affected pipes have been thoroughly cleaned of all corrosion and then dried with heated air, we then apply an epoxy coating system to the piping system with filter instrument quality air until the pipe is fully coated. This internal pipe coating creates a barrier between the water and the pipe.
Once Nu Flow's epoxy coating is applied to the interior of the pipe, it will seal and protect the system from further deterioration, dramatically extending the system's life. This non-invasive procedure permits residents and workers to continue with their daily activities, preventing displacement, business closure and pipe system downtime.
Trenchless Drain and Sewer Pipe Repar
Nu Flow lining products are long-term and affordable, which mean less time, less mess and less cost than repiping potable water systems, drain lines, sanitary lines, and mechanical systems.
Our no-dig pipe rehabilitation solutions can repair or replace your damaged pipe lines without distributing your landscape, sidewalks, parking lots, or other surface areas. We use high-quality, eco-friendly pipe-within-a-pipe lining methods that make use of the existing pipe and restore its full functionality and capacity.
Nu Line, Nu Drain, and Nu Tube are the exclusive Nu Flow products we use to make our pipe repair and trenchless services even more of a smart investment. These tested and proven products further fine-tune the pipe restoration process and extend the lifespans of restored pipes.
Contact Nu Flow South Pacific
We rehabilitate potable pipes and mechanical systems using the latest technologies to provide all our customers with the most cost-effective and minimally invasive options. Call us or fill out the online form to schedule an appointment with our team.